Are you. . .a kiltman?
The kilt is not for everybody. Let's be honest. Pants and shorts are the status quo, the default. And some days it makes more sense to wear the pants or shorts.
But some days, man, I'm sure of it - the seeking out of comfort deep inside every guy screams out for a kilt. And not the traditional wool kilt, that's a different, Scotsman atavistic yearning, no I'm talking the contemporary kilt, the purposed, comfortable, everyman garment.

It is that of which I became so fond I started making them, and then people started calling me Kiltman, insisting I write things on the internet, insisting I retail my kilts, hire someone to create an orange logo.
So take it from me, whether you hearken back to Celtic heritage or not, there is no denying those kiltman days. We all know it's not just a Scottish or Irish thing. I mean it is that, certainly, but think about sarongs, tunics, lungis - it's a comfort thing, an anatomy thing, a climate thing. Primarily it's a man thing. It's the Kiltman thing.
---
---
Also in Kilt History, News & Updates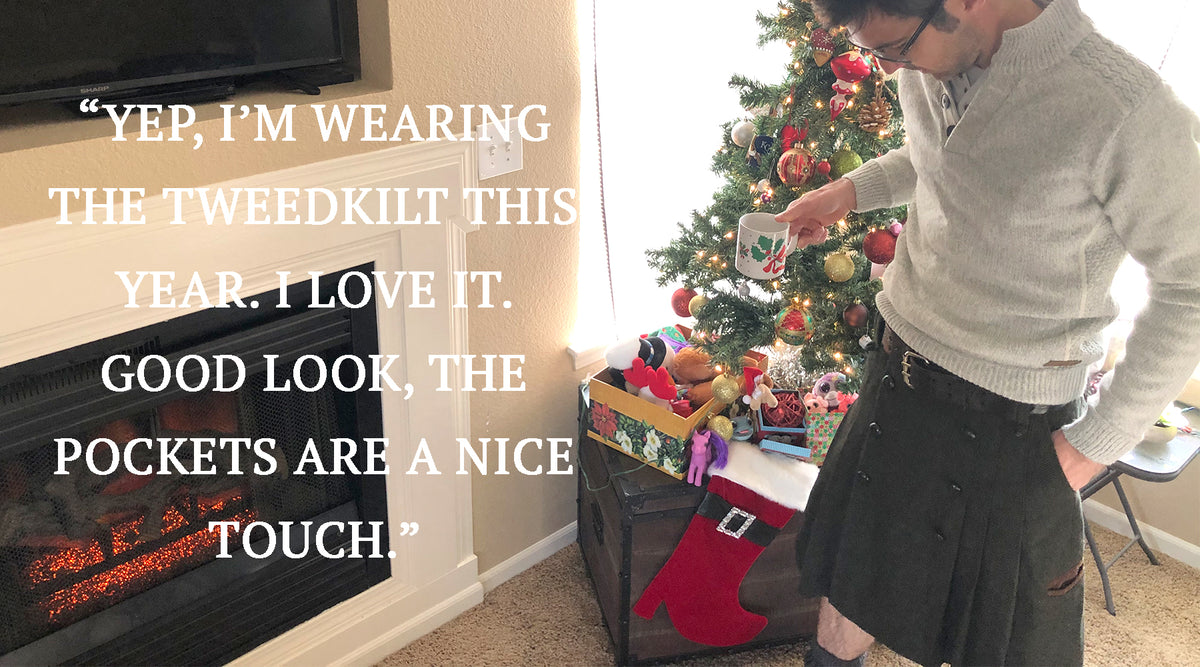 I wonder what's in that coffee mug.