Kiltman Bulletin
I'm not here to convince you to wear a kilt. If you don't know why you'd want to wear our kilt, or where you'd go in it, or what women find so alluring about a Kiltman, there's no rhetorical or advertisy thing I can say to make you understand. I just make the things. I make em right. With a dash of style. Loads of utility features. And the best pockets anywhere. I just make the things, and make em so that you look good. It's up to you to wear it.
Now, I'm not against extolling its endless virtues of comfort. But no amount of copy in the world can make you a Kiltman.
---
---
Also in Kilt History, News & Updates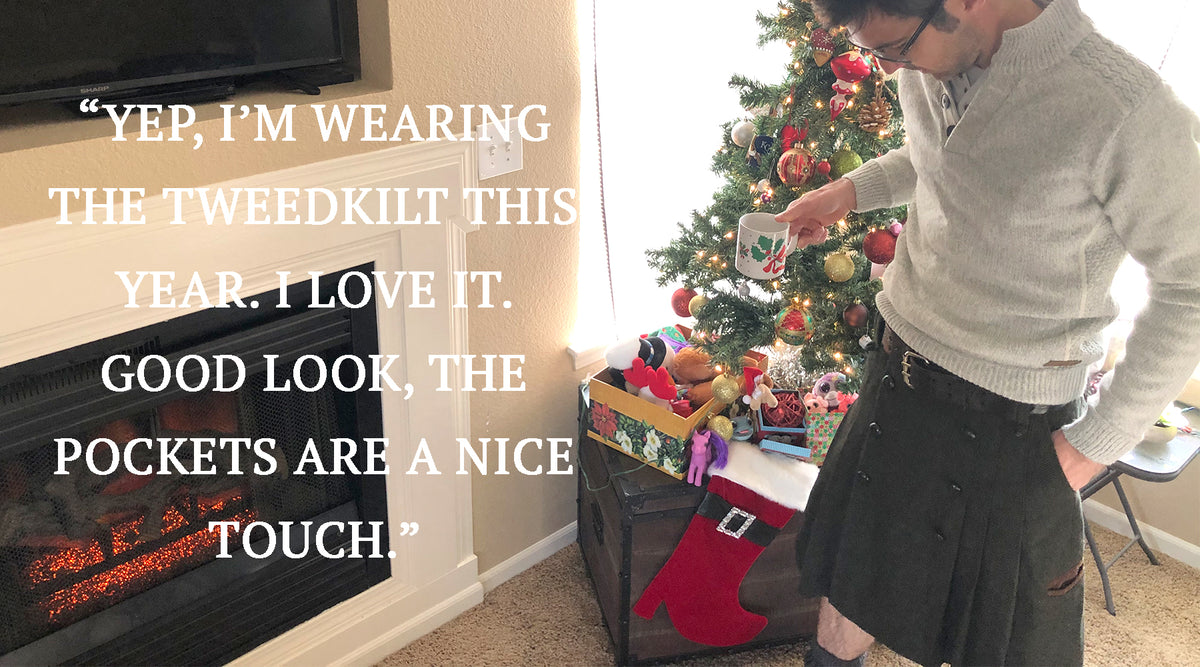 I wonder what's in that coffee mug.