Reflections on the Druidic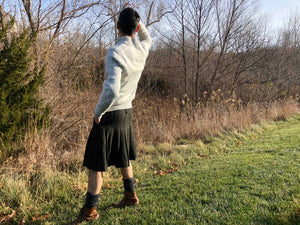 Wearing the Tweedkilt won't make you a Druid priest, but it won't hurt your druidity either. Peer in to the woods for a few minutes, it's in there, that ancient Irish spirit, listen for it. 
Wearing the kilt won't automatically allow you to sense it, but it's a good garment to get you there in. And a robe, you'll definitely be needing a wool robe with a hood.
---
---
Also in Kilt History, News & Updates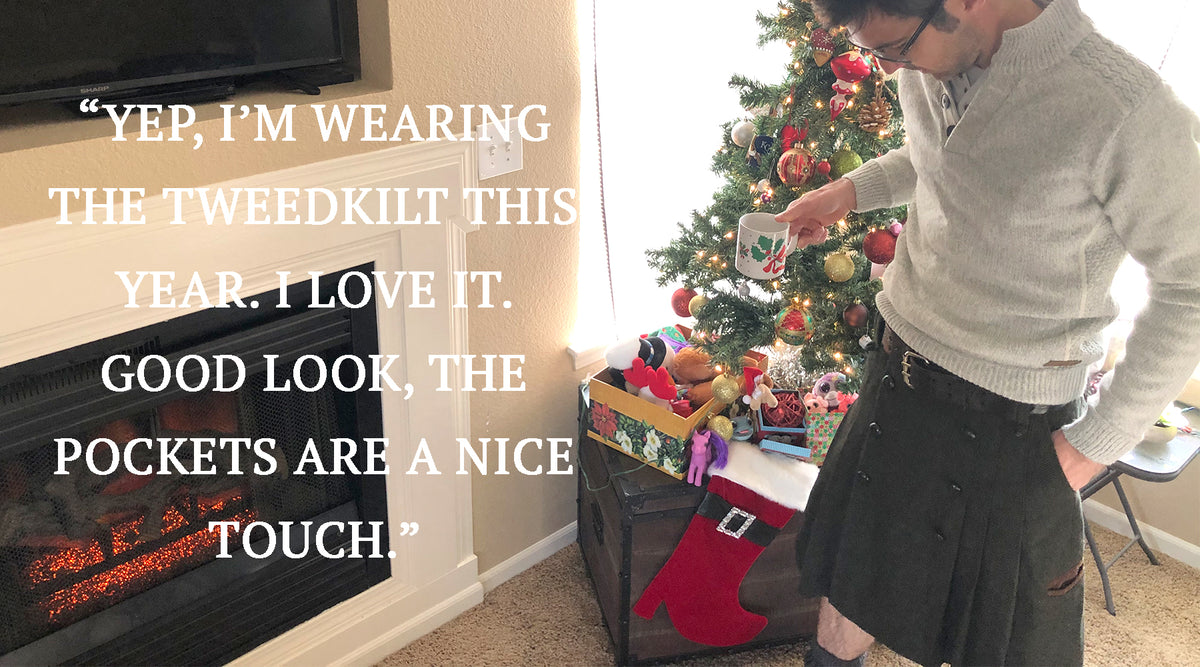 I wonder what's in that coffee mug.
I've heard people say I'm gimmicky, that I'm all gimmick, flash, tone. And it's true, there is an element of that. But only because the kilts are already there, waiting to be discovered, worn, only because we invented the pockets and want to progress pockets, we want you to utilize them, adapt them, fill them.